"Professional Services for
Christian Writers"
Mrs. Wanda J. Burnside,
CRW President

Minister Mary Edwards,
CRW Founder

Author Ramelle T. Lee,
Administrative Assistant
Membership Chairman

Poet Yvette Wilburn
Administrative Assistant
CRW Mistress of Ceremonies
May God Bless Our Founder
Happy Birthday


MINISTER MARY EDWARDS
October 11,2014
To be released this summer by Award-winning Writer & Poet
WANDA J. BURNSIDE...
Pre-order form
Click Cover to enlarge
Now On YouTube!


AUTHOR RAMELLE T. LEE
Founder and President of
TOUCHING YOUR HEART MINISTRIES

View her powerful and anointed video poetry:
http://www.youtube.com/user/TheChristianpoetry

1. "Close the Door Now To Regret"
2. " God's Meditation Place"
3. "Heaven's Light Has Come"
4. "Cling To God's Hope"
5. "Stay Close To Jesus"

And more to come!

For other ministry products and information visit
www.thecalledandreadywriters.org/ramelle_lee/

You can order a GALORE of ministry gifts.
Email: Ramelleskip@aol.com
P.O. Box 119,
Lincoln Park, MI 48146
(313) 680-4429
CRW President, Wanda J. Burnside, featured on the recording of the Prophetic Scribal Round Table. Please listen here by clicking on the link.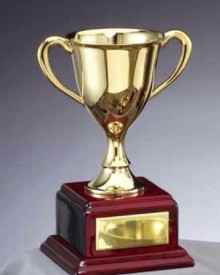 Celebrating a Decade in The Called and Ready Writers.....
Congratulations to:
POET YVETTE WILBURN
AUTHOR RAMELLE T. LEE
ELDER LAMONT POWELL
Installment of two new Legendary Authors!
EVANGELIST VERA BEAUFORD
POET MARGAREE MARLIN
10 Years of Faithful Membership and
Loyal Service 2003 - 2013 May God Bless You!
---
CRW ANNUAL MEMBERSHIP FEE $100.00
(Contact us for more details)
© 2005 - 2013 The Called and Ready Writers

The Called and
Ready Writers
Guild Meeting
Saturday Oct. 11, 2014
2:00 P.M. - 5:00 P.M.

held at
Leo's Coney Island
on Greenfield Rd. and Ford Rd. Near: Art Van, Target, and Kinko's
For More Info contact us: wtvision@hotmail.com
Phone: 313-792-2801
We are interested in
your comments.
wtvision@hotmail.com
Special: 20% OFF the regular price of a 1, 3, 5 or 10 page web design and hosting package at
WebTech Design
Christian Book
Promotion Video
Christian Website
Design & Hosting