My Poetry & Meditations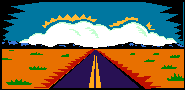 My Writer's Prayer
© by Ramelle T. Lee 2010
Lord, allow me to stay focused on Your Word.
Show me, through the aid of the Holy Spirit, how to
decipher Your Word and obtain spiritual insight,
direction, understanding, wisdom and revelation
from reading the Word of God.
Help me to grow and learn Your divine character with
more clarity. Teach me to walk in Your Word,
talk in Your Word, and live in Your Word.
Help me to help others to walk in the strength
that Your Word provides. Light my pathway and
allow the light of Your Word to penetrate my very
soul. Help me to see what You see through Your eyes,
so that I may be enlightened.
Give me the passion to desire Your Word to wash
me through and through. To show me the way to
truth through every situation I face.
Give me Your power to keep me centered and
fixed on Your Word. Let it minister to my very soul
and allow me to obtain wisdom to write with greater
insight and clarity of purpose. For Your Word is
a mirror into the very heart of man.
Let Your light shine through the dark places of
my soul, to keep me out of darkness and the pathway
to sin. Allow the Holy Spirit to nudge my heart when
I do not walk in obedience to Your will.
Let the power of Your Word strengthen me and allow
me to capture the essences of Your depth and breath of speech.
As Your Word becomes alive in my spirit, my pen will
be ready to write that prophetic utterance that You have
spoken to my heart.
Lord, I pray that You will continue to open my mind. Take
the limits off and allow me to understand that I'm the only
person who is limiting my spiritual growth…when I choose
to let my mind wander in self-doubt.
Right now, Lord, I surrender all to You. I
allow You to supernaturally perform radical surgery in
my heart, to remove all that is not godly focused.
Lord, You are my teacher, My helper, my Spiritual interpreter.
I will look to you Jesus, to help me fulfill my God-given destiny.
As You spiritually feed my mind and spirit, I will endeavor to
feed others what You have spoken to me
through the power of the Holy Ghost.

I pray that You continue to demonstrate Your power and
work through me. Fine-tune my spirit to hear the Words You speak
through Your Spirit. As You pour out Your wisdom into me...
let my heart be changed.
Lord, please give me Your words to say
that will stir, awaken, and lead others to receive You,
live for You, and walk in Your ways. I praise, honor and
adore you, My King… forever. Amen
Praying Power
by Ramelle T. Lee
Do you really want praying power?
Then stay on your knees.
Let your voice be heard in the heavens.
Watch the Holy Ghost swing into action.
Strongholds are coming down.
Believe God for your answer.
Faithfully wait on God to move.
Receive your breakthrough like He promised.
Standing firmly on His Word.
Let your prayer be heard on high.
God will give you praying power!
Believe it, receive it and walk in it!
© 2004